Diesel Discount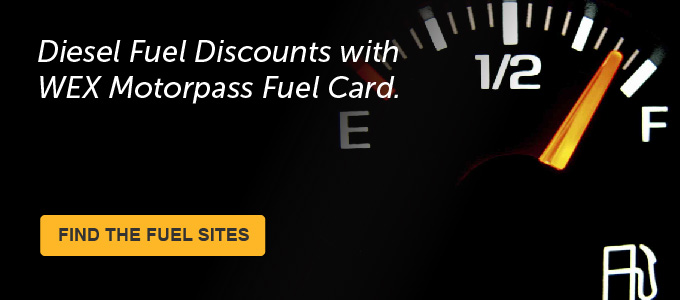 Diesel Fuel Discounts
If you're driven by diesel, you can be connected to substantial savings by using a WEX Motorpass Fuel Card. WEX Motorpass Fuel Cards give you exclusive access to discounts on diesel fuel at 50 fuel sites across Australia.
So that you can feel confident you're getting the best deals available, we keep you up to date on current offers with weekly updates. Each week you'll receive an email with the full list of participating fuel sites and the diesel discounts they're currently offering. You can even receive these updates via SMS straight to your phone.
You can also keep track of the diesel discounts you've taken advantage of with your WEX Motorpass Fuel Card, with a detailed breakdown of all discounts provided in the 'Purchases by Cardholder' table of your account statement.
To find fuel sites near you offering exclusive diesel discounts to WEX Motorpass Cardholders, click here.